35- North-east End of the Eastern Wall


The distance from the "Offset Stone" (NE corner) to the Hasmonean bend (SE corner) is 500 cubits along the east wall. The distance from this same "Offset Stone" to the corner of the northwest stairway, that does not set parallel with the Muslim platform, is 500 cubits along what would have been the north wall.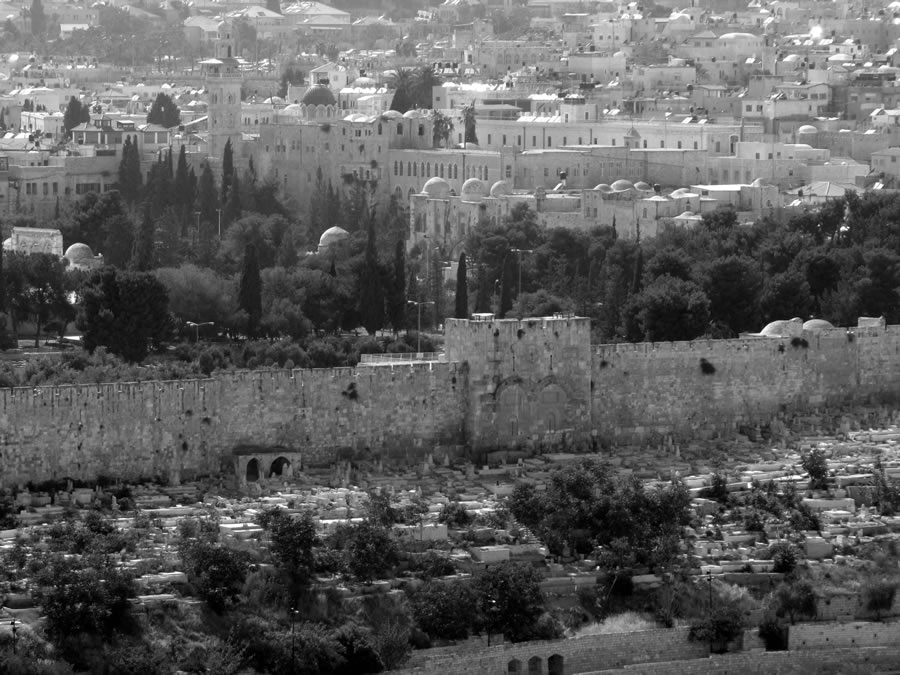 The Eastern wall with the Golden Gate

Muslim graves in font of the Golden Gate. This is on the south side of the gate. The black railing is placed in front of the Golden Gate.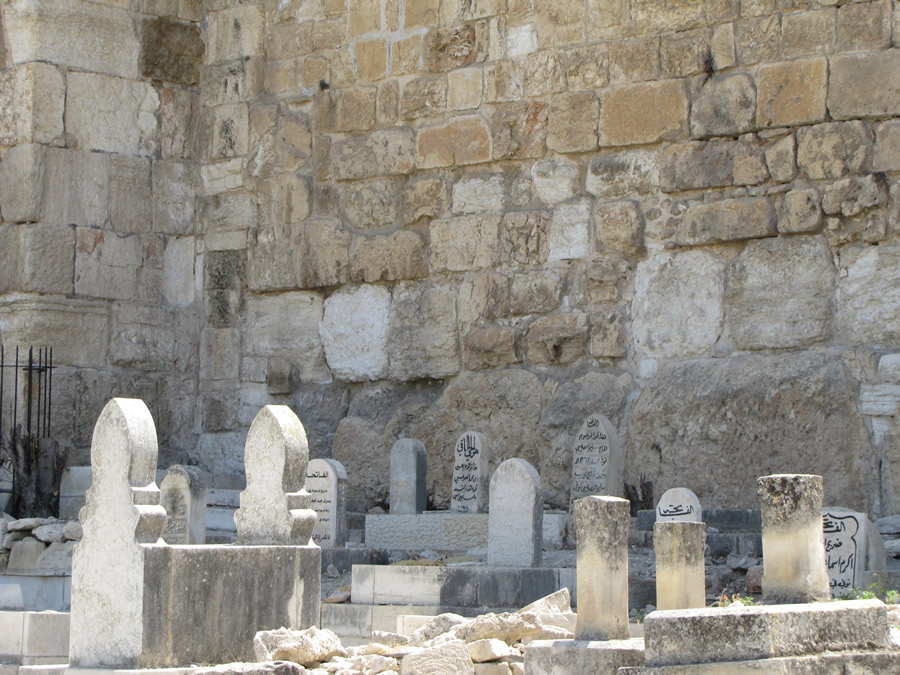 These are the graves just to the north of the Golden Gate. The north edge of the Golden Gate can be seen on the left side of the photo right where the black railing is seen.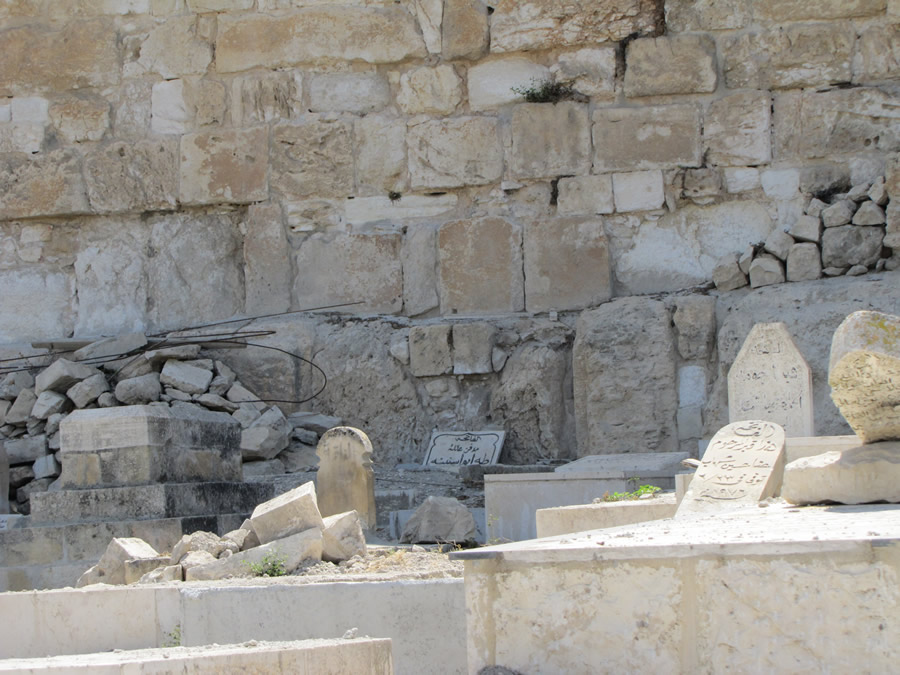 The pile of stones is placed over the important ancient stones that show Nehemiah's and Herod's work on the wall.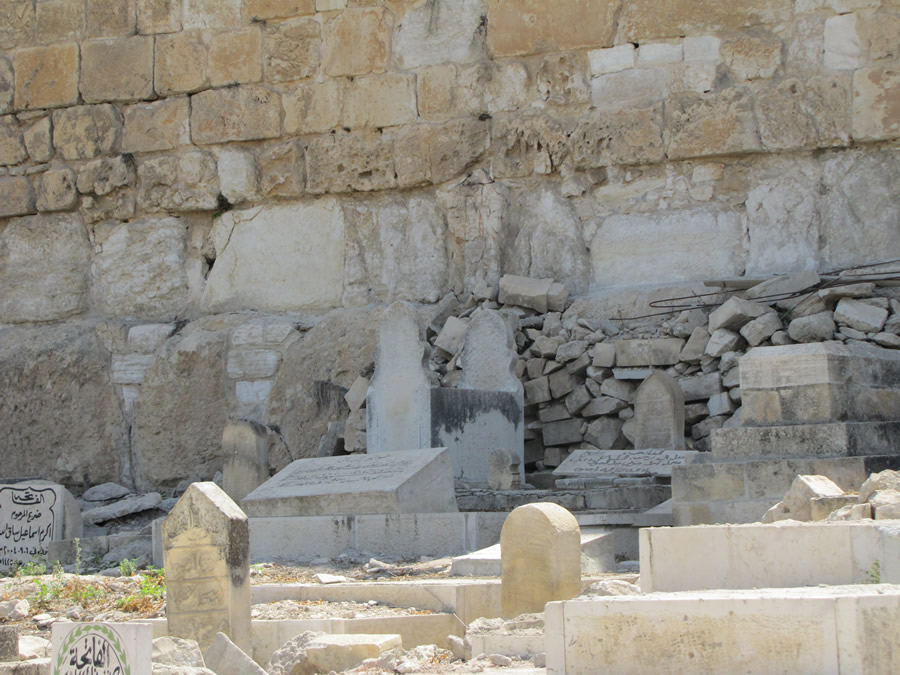 This view is a few feet north of the Golden Gate. Here we see more Muslim graves and more stones piled over important ancient stones that mark historical building of this Eastern wall.