29- Hasmonean Aqueduct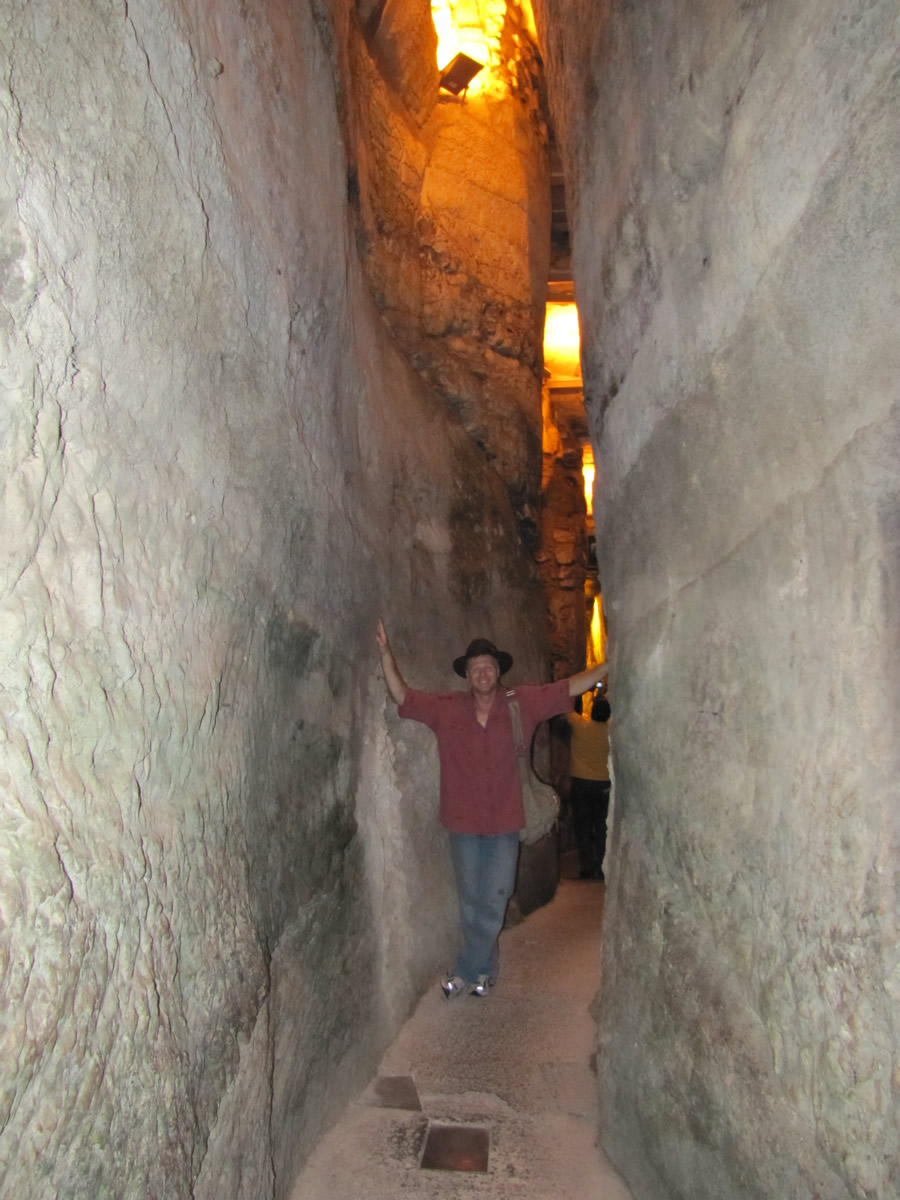 The Hasmonean aqueduct cut into the bedrock in 150 BC is located north of the northwest corner of the Temple Mount. It brought water into the city from the
pools located in the area. In 19 BC, Herod expanded the Temple Mount northward to include this area. At that time, the aqueduct was cut into, and the water was
redirected. The walls and floor of this aqueduct have been worn smooth by water.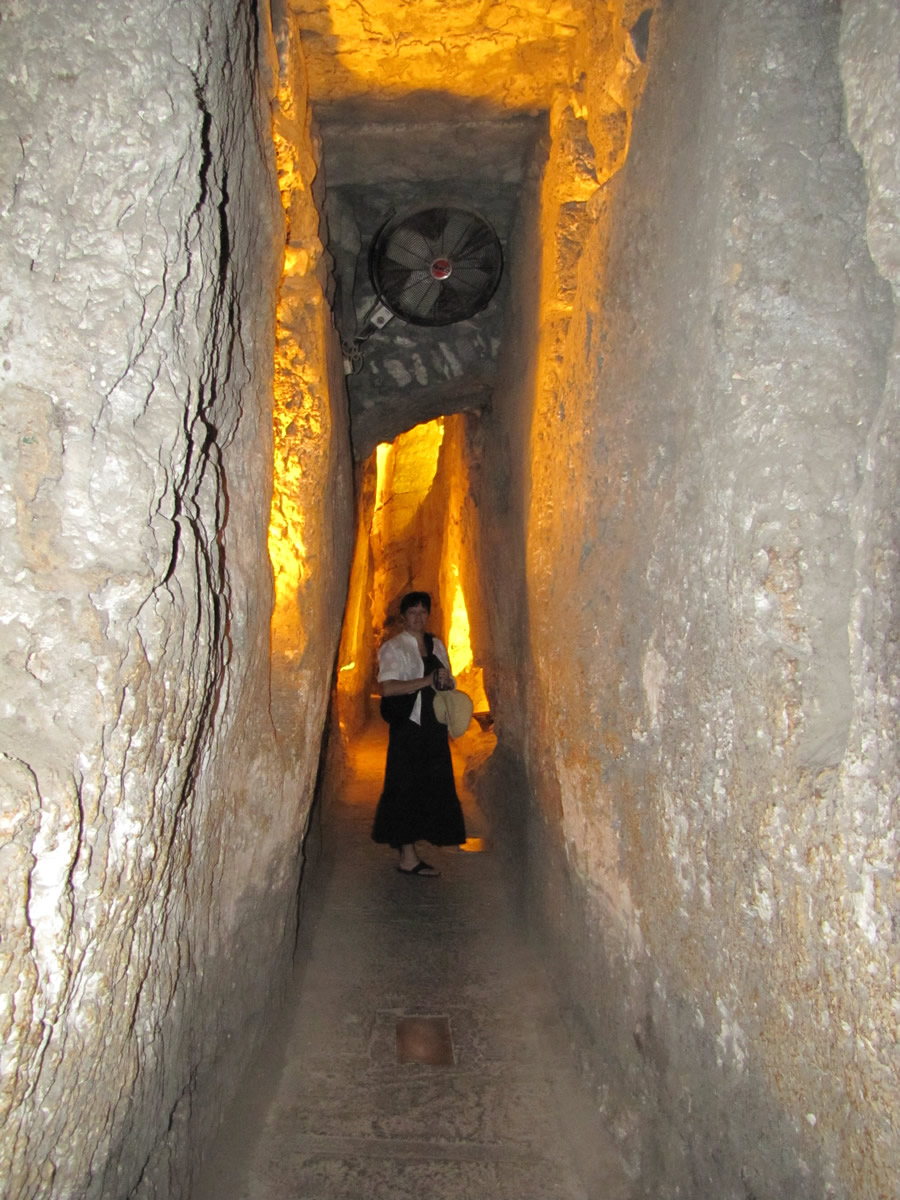 Toni stands in the Hasmonean Aqueduct that runs along the northwest edge of the Temple Mounts Western Wall.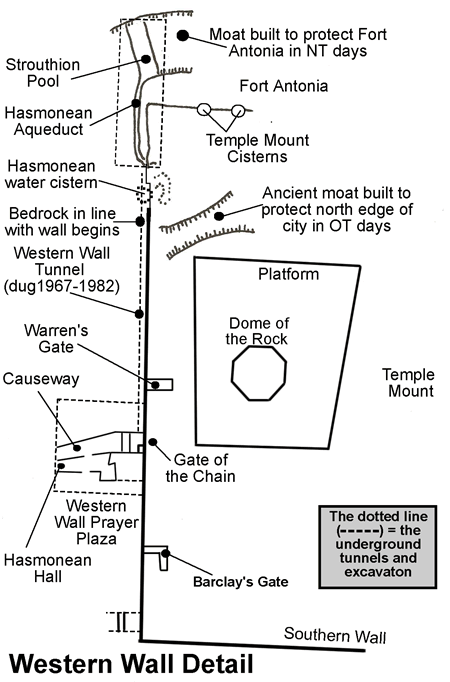 The aqueduct and cisterns of the Hasmoneans can be seen to the top left or northwest of the Temple Mount in the above diagram.
These areas are now underground.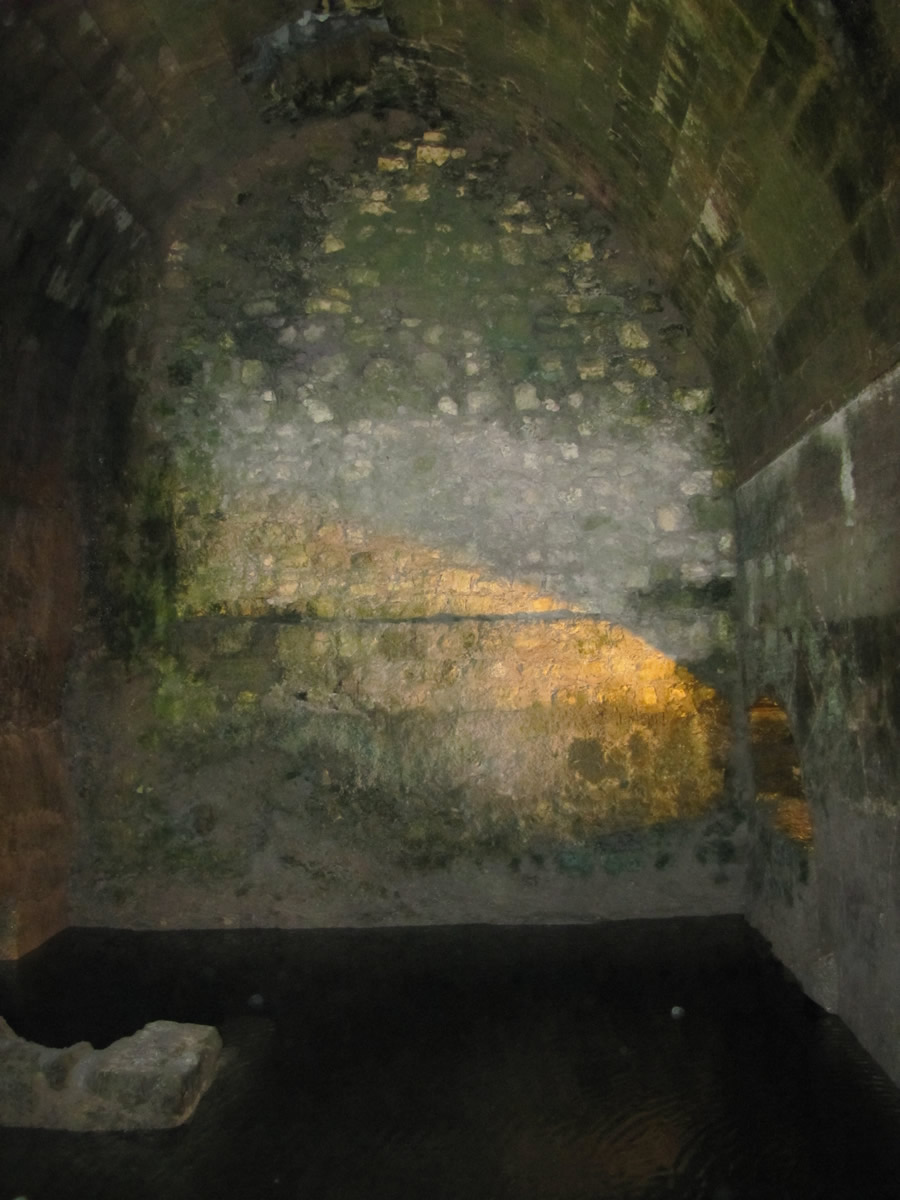 These pools of water, which are accessed through the Western Wall Tunnels, are located at the northwest corner of Herod's Temple Mount. They were open
reservoirs in the days of the Hasmoneans and connected to the aqueduct. The water was used as a moat on the north side of Fort Antonia in Herod's day.
In 135 AD, Hadrian built arched supports and vaults over these pools and used them as cisterns with a marketplace built over the tops of the arched vaults on
the street level above.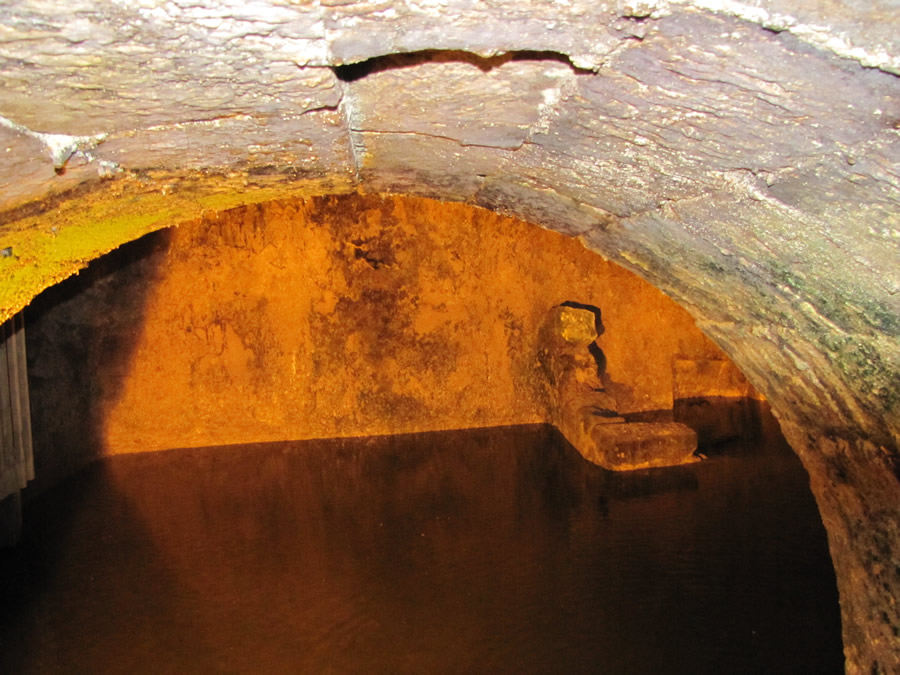 The arch and vaulted ceiling built by Hadrian over the Hasmonean water reservoirs.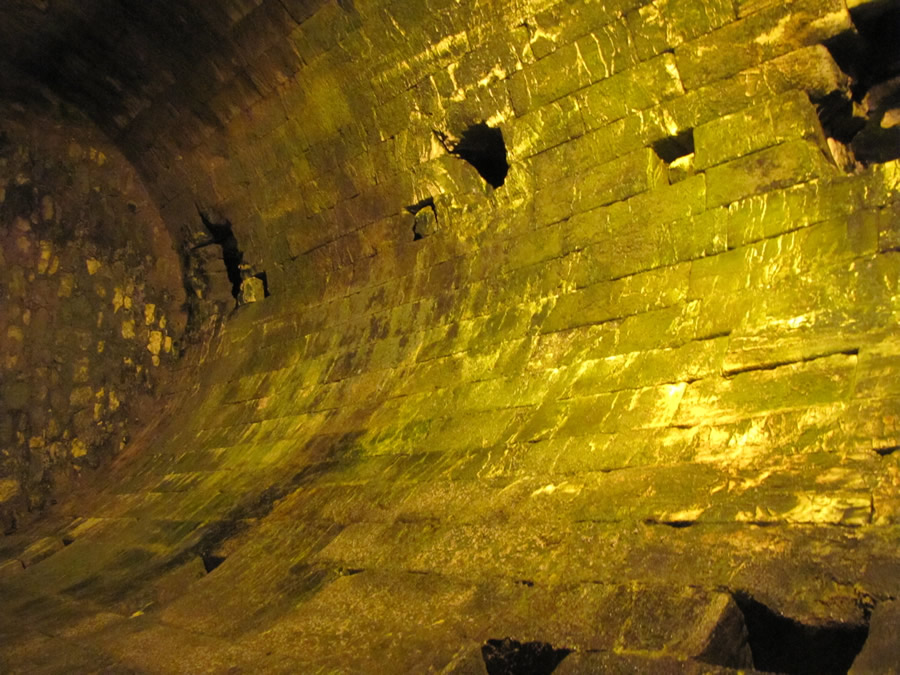 The arched ceiling that was built in 135 AD over the Hasmonean cisterns cut around 150 BC.