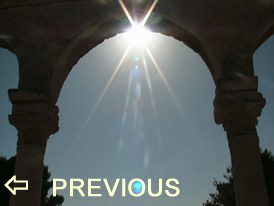 April 30 - Evening
"At the king's command, couriers went throughout Israel and Judah with letters from the king and from his officials, which read:
'People of Israel, return to the Lord, the God of Abraham, Isaac and Israel, that he may return to you who are left, who have escaped from the hand of the kings of Assyria. Do not be like your fathers and brothers, who were unfaithful to the Lord, the God of their ancestors…submit to the Lord. Come to his sanctuary, which he has consecrated forever.
Serve the Lord your God, so that his fierce
anger will turn away from you. …He will not turn
his face from you if you return to him.'
The couriers went from town to town in Ephraim and Manasseh, as far as Zebulun, but people scorned and ridiculed them. Nevertheless, some from Asher, Manasseh and Zebulun humbled themselves and went to Jerusalem. …A very large crowd of people assembled in Jerusalem to celebrate the Festival of Unleavened Bread in the second month. They removed the altars in Jerusalem and cleared away the incense altars and threw them into the Kidron Valley."
- Second Chronicles 30:6-14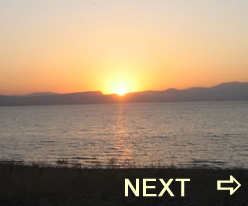 Hezekiah Celebrates the Passover

In the southern kingdom of Judah King Hezekiah was preparing to celebrate Passover tribes in Jerusalem with all twelve of the tribes for the first time since the days of Solomon before the kingdom split. The northern kingdom of Israel had fallen to the Assyrian invasion and many of the people had been deported, but Hezekiah sent messengers with invitations to all the people who still remained in the land inviting them to come celebrate the Passover to the Lord in Jerusalem.

Hezekiah's messengers where scorned and rejected in Israel even though there nation had recently been overrun with war and destruction in judgment from the Lord. The scriptural text does mention that some people from the land of Asher, Manasseh and Zebulun humbled themselves and went to Jerusalem" to celebrate the Passover to the Lord. (Map HERE)

Meanwhile in Jerusalem the foreign gods, pagan altars, and other items used in false worship where thrown into the Kidron Valley (see video below) on the east side of Jerusalem to be destroyed. The city was preparing to worship the Lord as described in the Law of Moses.

Video of Galyn
walking in the
Kidron Valley
east of Jerusalem

"The gospel was never intended to become a
culture of its own."
- Galyn Wiemers

The Hebrew people began to be called "Jews" after 586 BC after the land of Judah had been overthrown by Babylon and the people of Judah were taken into Babylonian captivity. The name "Jews" came from the Hebrew word Yehudi, which means "belonging to the tribe of Judah." The Bible does not use the word "Jew" or "Jews" until Esther 2:5, Ezra 4:23, Nehemiah 2:16, and Zechariah 8:23 which are all accounts written after the Babylonian captivity which ended in 539 BC.
Asophos (Gr) – Unwise (Eng) – asophos is Greek word that means "fool" or "unwise." Asophos is built by adding the prefix "a-," meaning "not" or "no," to the word sophia, which means "wisdom." Asophos is used only in Ephesians 5:15.

Copies of biblical manuscripts 1,000 years older than the ones used to form the Greek text translated into English for the KJ Bible were found in 1948 in caves near Qumran.
Do I invite people to seek the Lord without fear of my offer being rejected?
Do I encourage others to consider the logical benefits of serving God even at the risk of facing scorn?
I will clearly and boldly demonstrate my faith!
I will graciousness invite others to join the community of people who have faith in the Lord.
"Do not slander a servant to their master,
or they will curse you, and you will pay for it."
- Proverbs 30:10