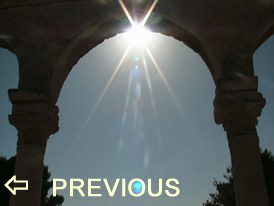 December 30 - Evening
"I saw an angel coming down out of heaven, having the key to the Abyss and holding in his hand a great chain. He seized the dragon, that ancient serpent,
who is the devil, or Satan, and bound him for a thousand years. He threw him into the Abyss, and locked and sealed it over him, to keep him from deceiving the nations anymore until the thousand
years were ended. After that, he must be
set free for a short time...
...When the thousand years are over, Satan will be released from his prison and will go out to deceive the nations in the four corners of the earth—Gog and Magog—to gather them for battle. In number they are like the sand on the seashore...
...Then I saw a great white throne and him who was seated on it. Earth and sky fled from his presence,
and there was no place for them. And I saw the dead, great and small, standing before the throne,
and books were opened. Another book was opened, which is the book of life. The dead were judged according to what they had done
as recorded in the books."
- Revelation 20:1-3, 7, 11-12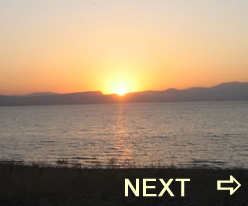 The Millennial Reign and the Great White Throne Judgment

Chapter twenty shows the binding of Satan for a thousand years and the establishment on earth
of the millennial kingdom. Then, at the end of the thousand years Satan is released and leads a
final rebellion. This is followed by the Great White Throne Judgment which involves only those
whose names are not in the Lamb's book of life. Death, Hades, and all the lost are thrown into
the Lake of Fire.

"Courage...is the indispensable requisite of any true ministry...Courage is good everywhere, but it is necessary here. If you are afraid of men and a slave to their opinion, go and do something else. Go and make shoes to fit them...But do not keep on all your life preaching sermons which shall say not what God sent you to declare, but what they hire you to say."

- Phillips Brooks, 2000, "Who Will Be Saved?"

The Pontius Pilate Inscription found in the ruins of a Roman theater in Caesarea on the Mediteranean coast settled these four issues:
1- Pontius Pilate existed
2- Pilate was indeed a governor (prefect) instead
of an inferior procurator as critics had said
3- Corroborated a link in timing to Tiberius Caesar
4- Pilate desired to please Tiberius Caesar as
Scripture indicated
(Details Here, Image Here)