This is the view of the Elah Valley from the tel of Azekah.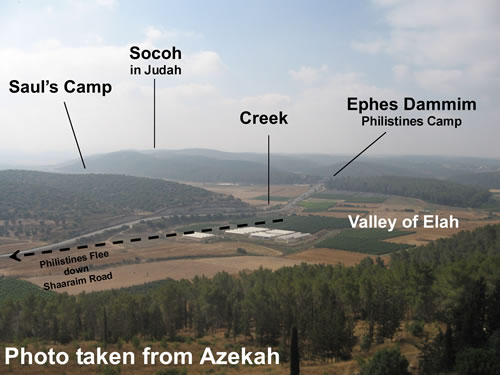 First Samuel 17:1,2 says:
"Now the Philistines gathered their forces for war and assembled at Socoh in Judah. They pitched camp at Ephes Dammim, between Socoh and Azekah.
Saul and the Israelites assemble and camped in the Valley of Elah and drew up their battle line to meet the Philistines. The Philistines occupied one hill and the Israelites another, with the valley between them
This is a dry creek in the Elah Valley located in the picture above between the Israelite camp and the Philistine camp.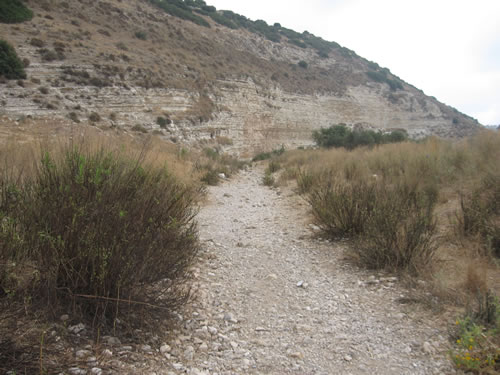 First Samuel 17:40 says:
"Then he (David) took his staff in his hand, chose five smooth stones from the stream,
put them in the pouch of his shepherd's bag and, with his sling in his hand,
approached the Philistine."